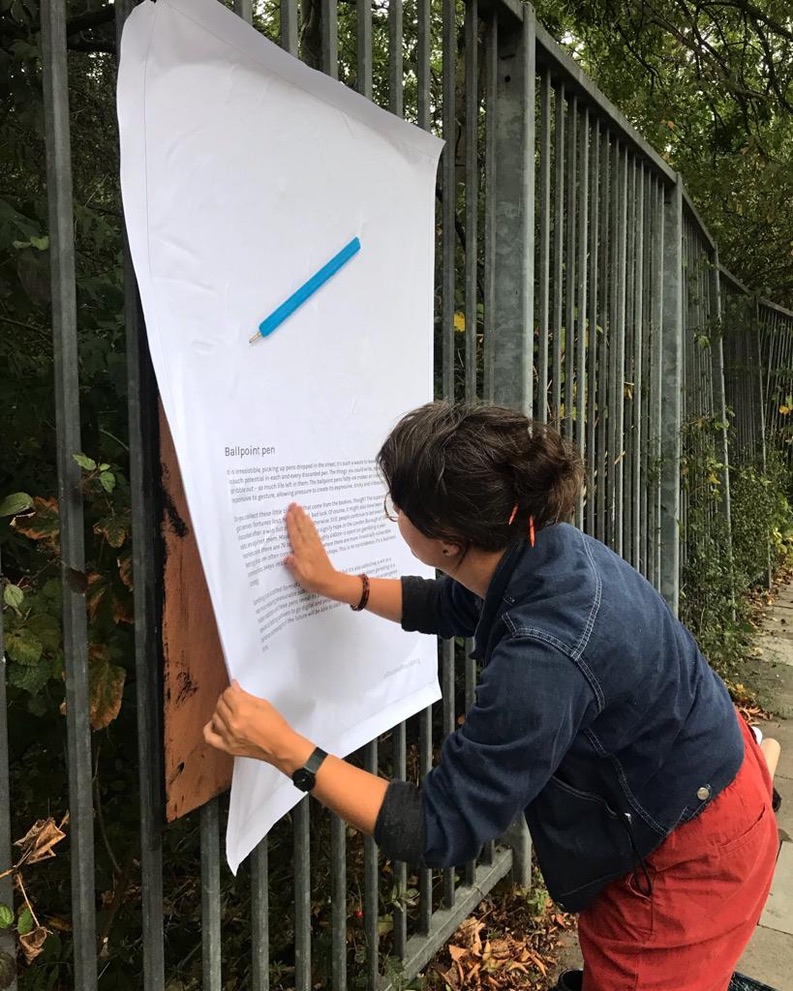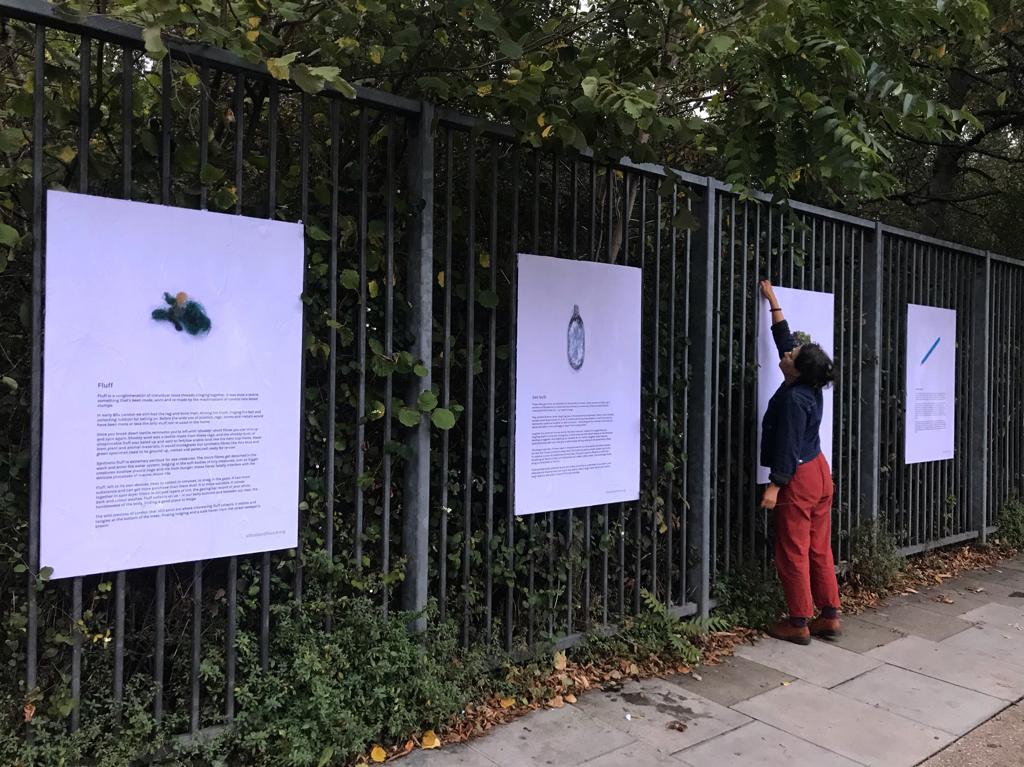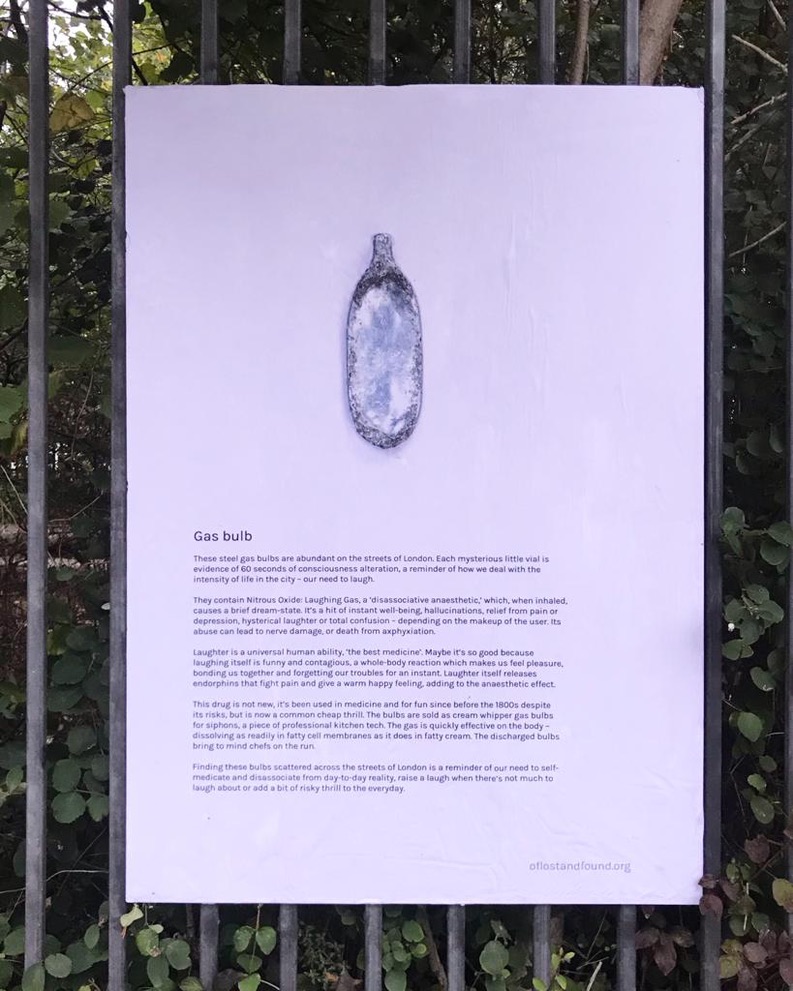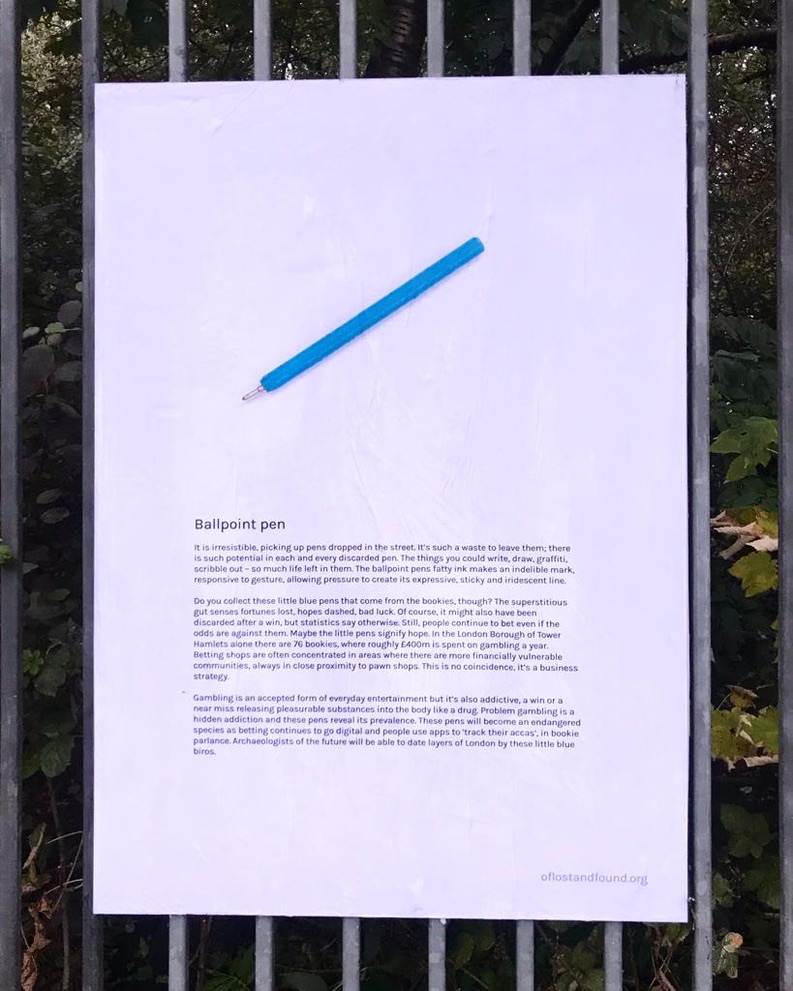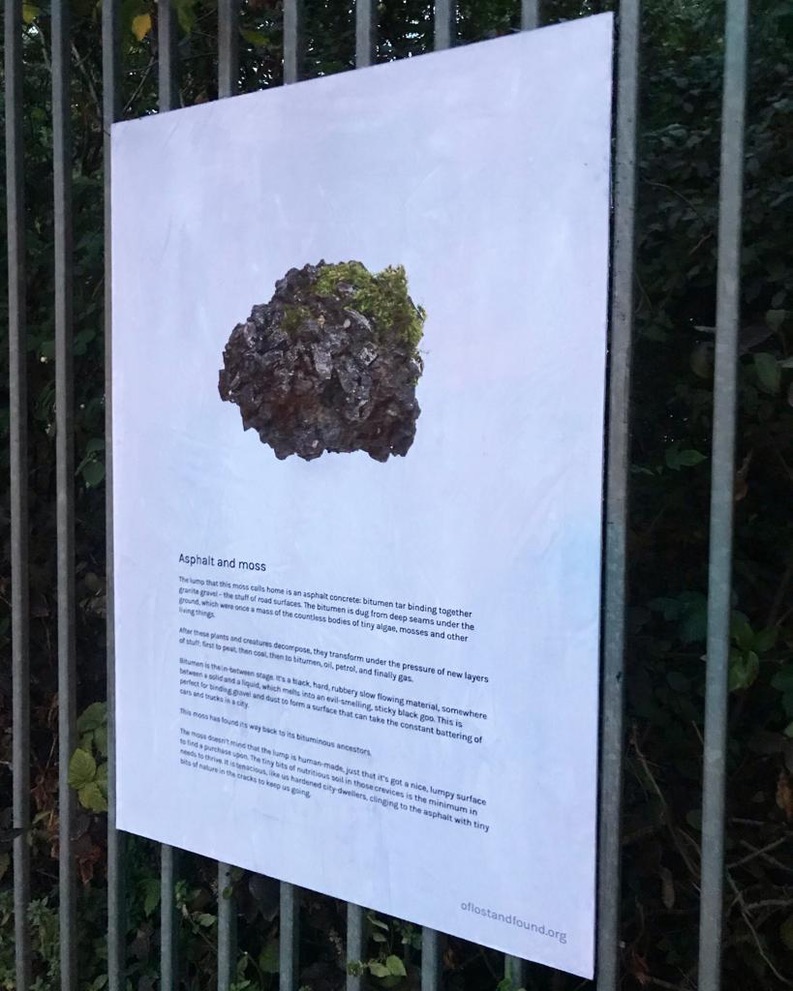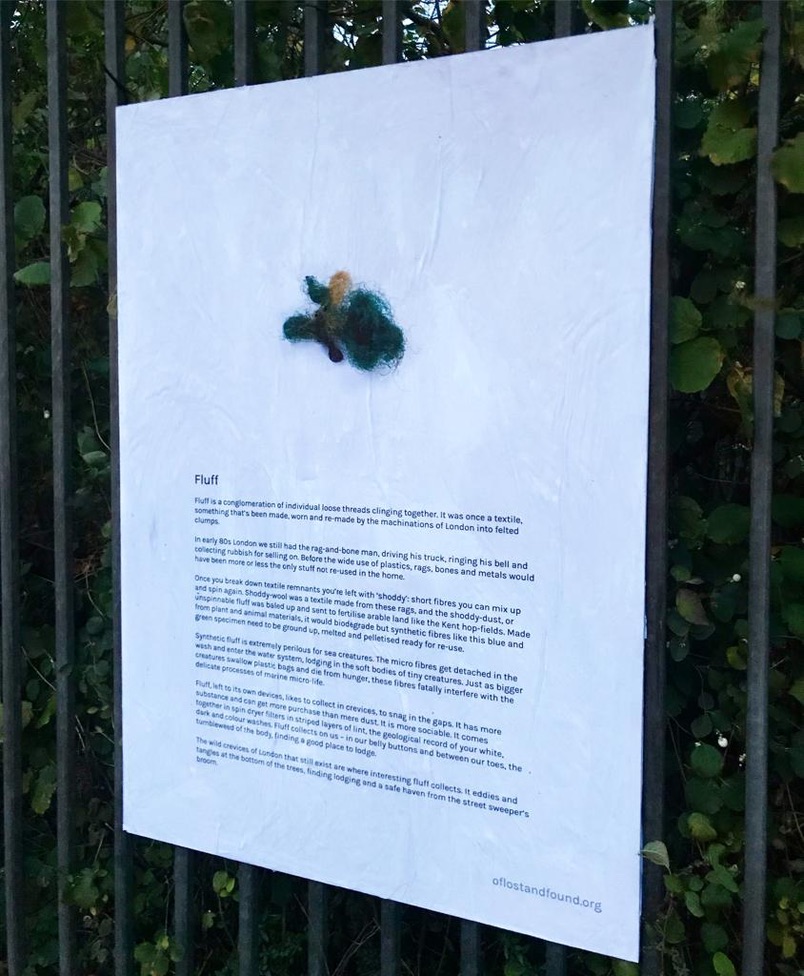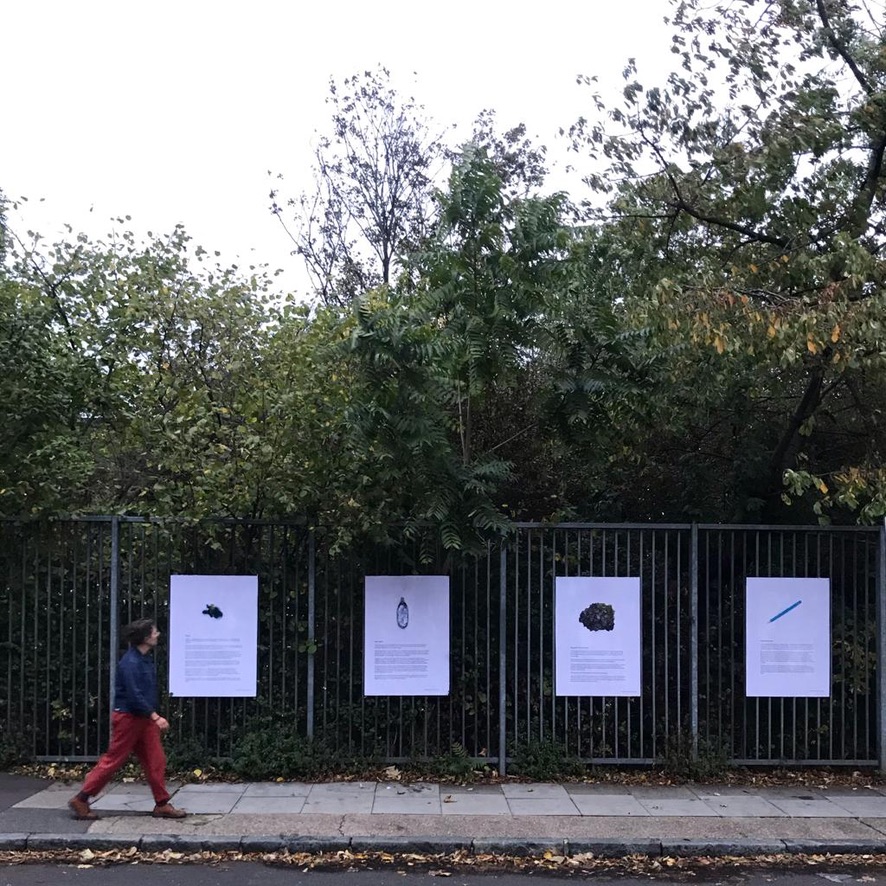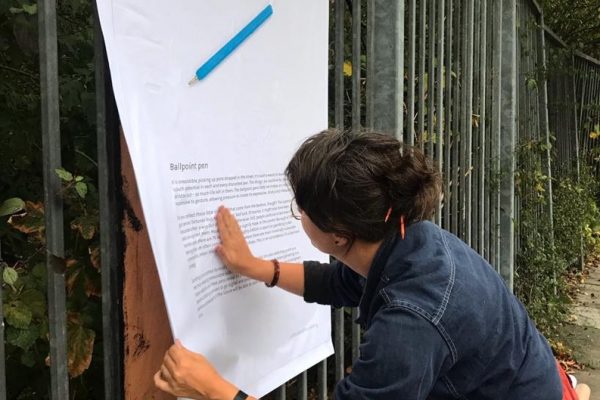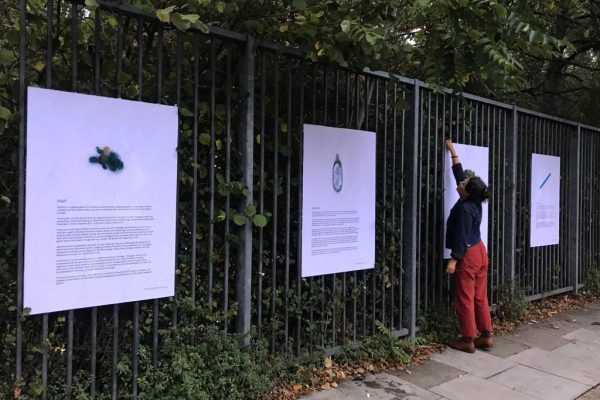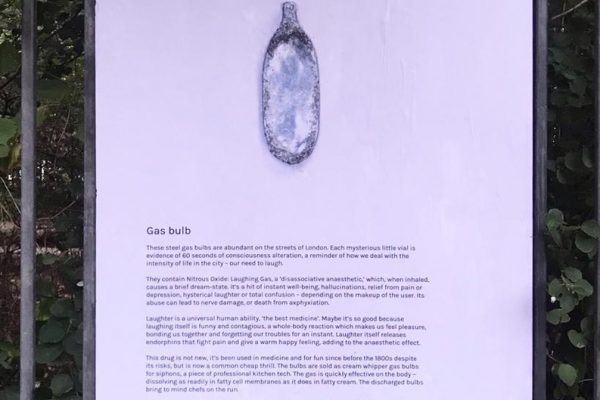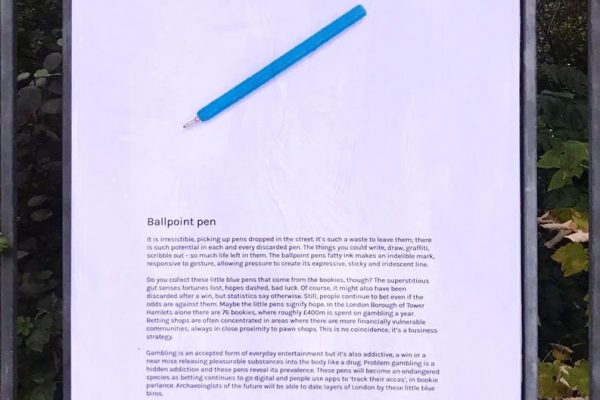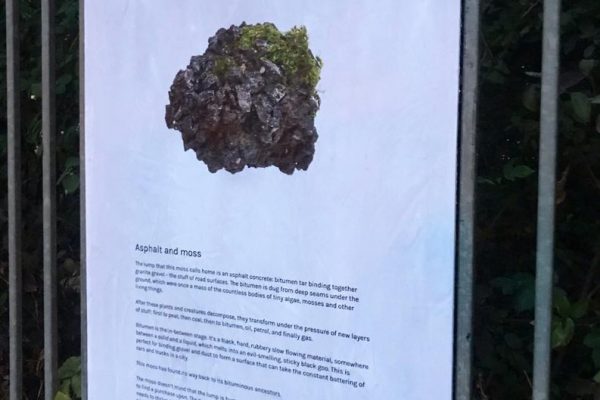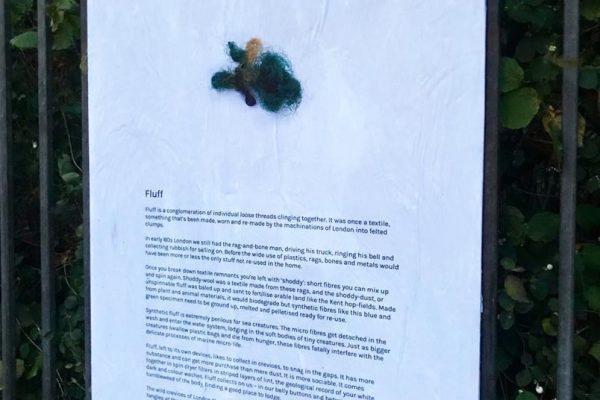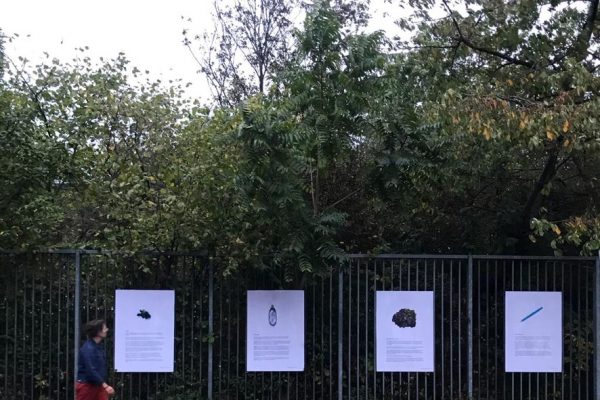 Launching oflostandfound.org – an online material archive, a collection of stuff found within the Phytology site, Bethnal Green Nature Reserve East London and collected in the shed/observatory while artist in residence throughout 2017.  We pasted up a series of A0 posters on-site to inspire curiosity.
It's an ongoing examination of the many properties – physical, emotional, aesthetic and imaginary – of disregarded objects that have collected over the years, including rubbish, historical artefacts and animal material. It's a playful screwing around with taxonomies and value systems, creating an index of a place and its inhabitants. The site is a midden; a repository of marginal matter, a gap in the conscious life of the city.from the 1800s to yesterday, a rich web of material history and relationships.
My found objects are accompanied by personal written observations, short and long, sometimes accompanied by video or other observational tools, exploring what they might communicate about the human unconscious and the interconnections between our material selves and the materials of our environment.
Big thanks to Nomad, Michael Smythe, ModernActivity and all the beautiful Phytology crew.